Welcome to Sherwood Residence
5-Star Hotel Apartments in Ho Chi Minh City​
Sherwood Residence is an elegant five-star hotel & residence offering beautifully appointed two- and three-bedroom serviced apartments and penthouses in the heart of Ho Chi Minh City, Vietnam. Located on scenic Pasteur Street in District 3, our hotel apartments provide easy access to Tan Son Nhat airport, all major tourist attractions and shopping centers, international schools, consulates and the HCMC Central Business District.
Our Apartments
Luxury Apartments
Designed for a short holiday stay or long-term business engagement in Saigon, Sherwood Residence's spacious, beautifully appointed serviced apartments and penthouse units offer the perfect blend of 5-star luxury and home-style comfort. Overlooking scenic Pasteur Street in the heart of Ho Chi Minh City, our apartments for rent are appointed with elegant furnishings, fully equipped kitchens, comfortable living rooms and private balconies with sweeping views of the cityscape.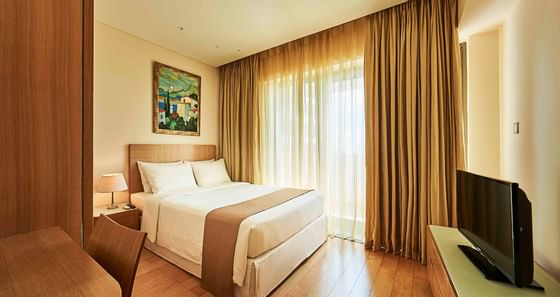 82 m2 (883 sq ft)
Max. no. of guests: 2 adults & 1 child
Read More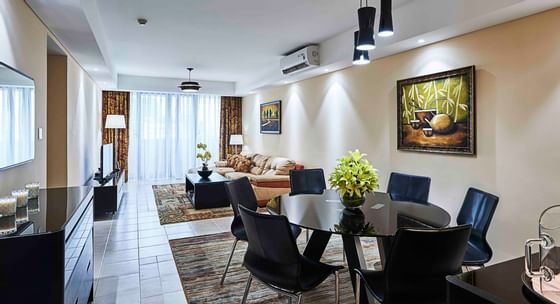 143 m2 (1,539 sq ft)
Max. no. of guests: 5 adults & 1 child
Read More
Excellent for families

We loved our stay at Sherwood. As a family of 6, finding hotels to accommodate all of us can be tricky. The 3 bedroom rooms here were very spacious and comfortable. The blackout curtains were excellent at keeping out the light when we needed a sleep after an overnight flight. Other reviewers have mentioned construction noise. There was construction going on while we were staying and we didn't hear a thing in our room. The buffet breakfast was delicious and the staff very friendly and helpful. The location was great - an easy walk to war museum, Notre Dame etc. Convenient co-op/supermarket across the road. Highly recommend this hotel and we will definitely stay again.
Fantastic place to stay

Great hospitality with very friendly and helpful front office and housekeeping staff. Buffet breakfast was very good. Overall cleanliness of the room is second to none.
Another plus is proximity of vegetarian/vegan eateries. Would love to stay here again in future.
Special Offers
Book Your Vietnam Package Tour
Sherwood Residence offers a dynamic location in the heart of Ho Chi Minh City, Vietnam with luxury serviced apartments and 5-star amenities. Browse our hotel deals to enjoy exceptional value and exclusive benefits on your next visit.
Contact us
Where to find us
The Sherwood Residence is conveniently located in the centre of Ho Chi Minh City.
​It is adjacent to the downtown central business district, and close to major tourist attractions...
COVID - 19 NOTICE
The health and safety of our guests and employees has always been our utmost priority and now more than ever, this is at the heart of all our efforts to welcome you back to our hotel.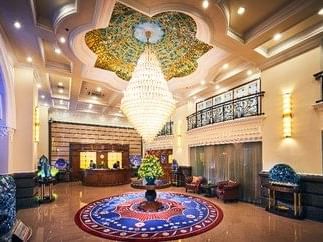 THE IDEAL LUXURY SERVICED APARTMENT IN HO CHI MINH CITY
Sherwood Residence is designed for both comfortable holidays and long-term stays. A five-star serviced residence in Ho Chi Minh City, Sherwood presents spacious, beautifully designed apartment and penthouse units. Combining impeccable services with the comforts of home, Sherwood Residence is the ideal family- and business-friendly serviced accommodation in the heart of the city.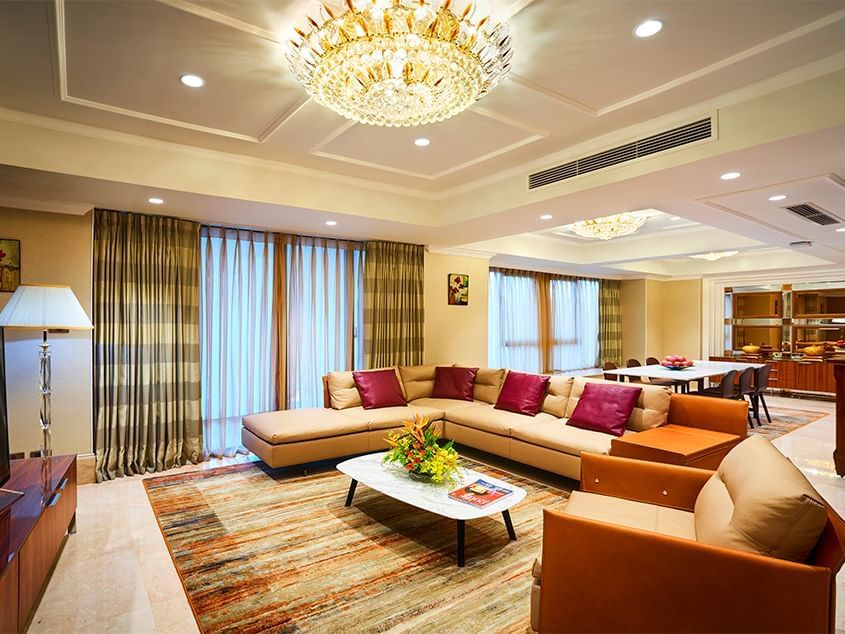 BEST THINGS TO DO WITH KIDS IN HO CHI MINH CITY
We've selected some of the top kid-friendly experiences and activities in Ho Chi Minh City for your next family vacation. From water parks to water puppets, and river tours to city cyclo tours, take a look at our top picks below.