5 REASONS TO GO ON A VIETNAM FAMILY ADVENTURE IN HO CHI MINH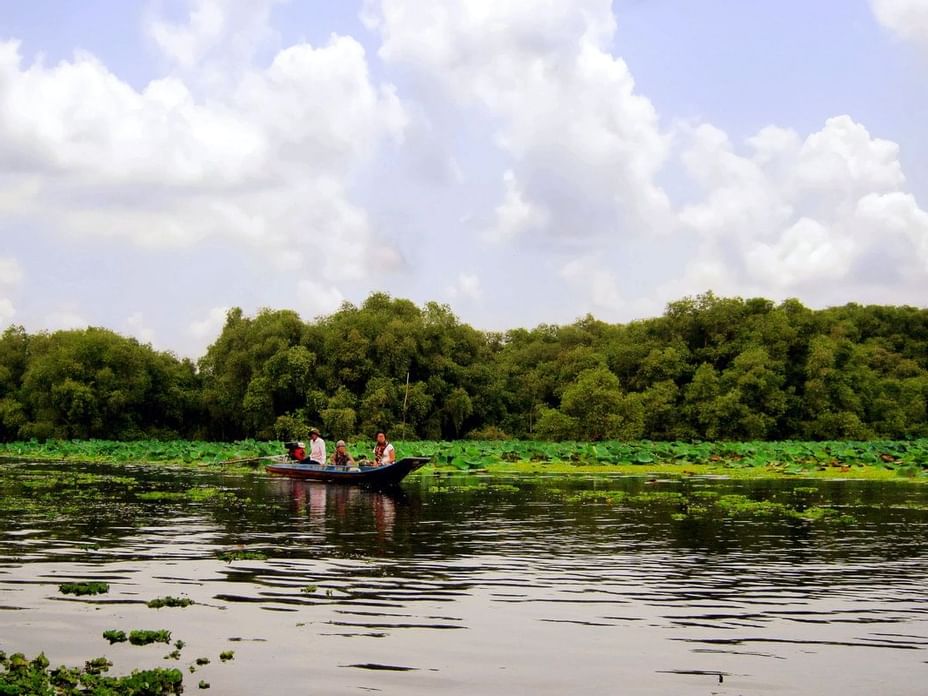 The idea of a family trip to the bustling and energetic city of Ho Chi Minh, with its chaotic streets teeming in motorcycles and food-stalls, may seem like a daunting prospect for a family holiday, but don't be put off.
The city of Ho Chi Minh is nestled on the edge of the stunning Mekong Delta, with plenty to offer in the way of family-friendly attractions and things to do to keep both parents and kids happy and entertained. 
Family-Friendly Tours – Your family travel to Vietnam wouldn't be complete without a trip to see the magical Mekong Delta. You'll be spoilt for choice with companies offering day trips from Ho Chi Minh City, including many specifically tailored to be family-friendly, with planty on their tours to keep the kids and adults entertained. Spot the local wildlife and learn all about the area from your guide as you enjoy a comfortable, safe and enjoyable day out on the Mekong Delta.
Burn off some energy with a bicycle sightseeing tour of Cholon, Ho Chi Minh City's massive and atmospheric Chinatown district.  ​
​Great for a leisurely ride with the little ones, this approximately four-hour long excursion is guided by an English-speaking local, stopping at the 19th-century Thien Hau Pagoda and Binh Tay Market, where you can shop for local handicrafts and try some delicious Vietnamese street food. ​
2. Happy Sunny Days – There's not much worse than dragging the kids around in the cold and having to pack for all weathers, but in Ho Chi Minh that's not a problem. 
​​The city has two distinct seasons - the northeast monsoon months from November to April and the rainy southwest monsoon months of May through October. The driest time to visit Ho Chi Minh City is during the months of December to March, when you can almost guarantee it'll be warm and dry with temperatures ranging between 21°C and 34°C. Whatever time of year you choose to visit, you'll rarely need more than one layer of clothing in this south-eastern Vietnam city.
---
​3. History for All Ages - Perhaps an unlikely contender for a family-friendly activity, the War Remnants Museum is an important and educational stop on your Ho Chi Minh City itinerary. Interesting and informative for the big kids and the little ones will love the big aircrafts and tanks outside.
​Get a history lesson about Ho Chi Minh city by taking a trip to the Reunification Palace - home to the presidents of South Vietnam before the fall of Saigon in 1975. Discover a place rich in history where, inside the palace, it is as if time has stood still. 
4. Family Fun-Time – For a fun filled day in the city head to Monkey Island. 
Take a tour through this incredible palm-fringed island, discover the immense diversity of the island's flora and fauna, and get up close and personal with the monkeys. Not only is the island home to thousands of monkeys, there's also a crocodile preservation area, as well as other exciting animals for all the family to see. Enjoy quality time together in this beautiful mangrove setting.
5. Bedtime Bliss – After exhausting days out with the kids a good night's sleep is absolutely essential. At the elegant five-star Sherwood Residence you're sure to have the best nights rest. These beautifully appointed serviced apartments and penthouses in the heart of Ho Chi Minh, are perfect for exploring all major tourist attractions, with a complimentary shuttle service to key shopping, dining, and entertainment hotspots in Ho Chi Minh's historic centre. You can also enjoy a direct route to Tan Son Nhat International Airport, which is only 20 minutes away.
There's plenty to keep parents and kids happy at Sherwood Residence with an outdoor pool area, modern fitness centre, Finnish sauna, steam bath, table tennis, billiards and golf putting area, as well as an array of kid-friendly features, including a playroom, mini cinema, game room and separate children's pool.