BEST THINGS TO DO WITH KIDS IN HO CHI MINH CITY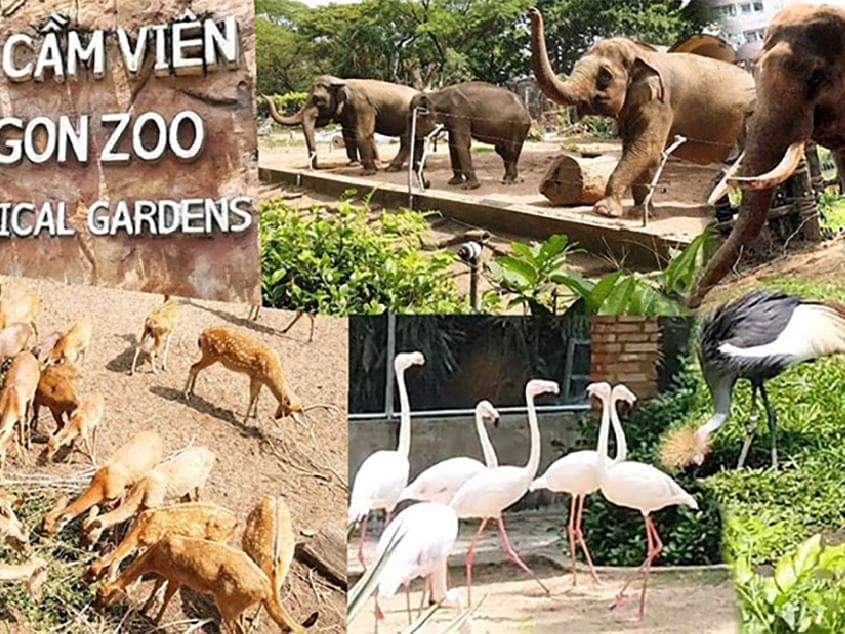 We've selected some of the top kid-friendly experiences and activities in Ho Chi Minh City for your next family vacation. From water parks to water puppets, and river tours to city cyclo tours, take a look at our top picks below.
For Tik Tok Creators
There's no shortage of Instagram and TikTok moments in Ho Chi Minh City, but TikTokers must make a stop at the Artinus 3D Art Museum. A Tripadvisor Travellers' Choice winner, the Artinus 3D Art Museum is the first of its kind in Ho Chi Minh City and has something for all ages. Spread over 4000m2 and climate-controlled, it's a great place to explore when the city gets too hot or busy. Instead of just looking at art, you'll be able to step into it across nine different zones. Take your kids undersea exploring, tomb-raiding in ancient Egypt and let them pose with giant animals and mind-bending optical illusions in more than 100 3D images.
Website: https://artinus.vn/en/
When: Tuesday – Sunday, 09:00 – 18:00
Where: 02-04 Road 9, Him Lam Residence, Tan Hung Thuan Ward, District 7
For Adventurous Kids
Take a day trip tour of the Mekong Delta and explore the unique natural wonder, the markets, and communities that are part of it. Located between Ho Chi Minh City and Cambodia, this network of rivers and canals is home to rice fields, fruit orchards, and fishing villages. You'll need to start early when leaving from Ho Chi Minh City, but it's a must-do for kids who like adventure. Float through the canals, explore beautiful Mỹ Tho and Cần Thơ, and taste your way through famous floating markets with the convenience of an in-the-know local tour guide.
Take a Historical Trek
If you want to get to know more about Vietnamese history, visiting Cu Chi Tunnels is a great activity, and one of the most rewarding things to do in Ho Chi Minh City. Located about 60 kilometres to the northeast of Ho Chi Minh City, the Cu Chi Tunnels were used as the underground dwellings of Vietnamese soldiers starting in 1948 into the 1960s. The site has over 120km of underground tunnels, with trapdoors, living areas, kitchens, storage facilities, armouries, hospitals, and command centres.
During your stay at Sherwood Residence, talk to the team about organizing a tour with a recommended guide or tour operator.
For Small Kids
Adjacent to Tao Dan Park, the City Labour Cultural House presents a one-of-a-kind puppet show on a watery stage where 800 years of Vietnams history is brought to life at The Golden Dragon Water Puppet Theatre. The show is in Vietnamese, but the puppet 'actors' are entertaining for all ages and all languages.
Website: http://goldendragonwaterpuppet.vn/
When: Daily shows at 17:00 and 18:30
Where: 55B Nguyen Thi Minh Khai Street, Ben Thanh Ward, District 1
A Trip to the Saigon Zoo
Established in 1865, the Saigon Zoo and Botanical Garden is one of the oldest in the world and is Vietnam's largest zoo with over one hundred species of mammals, reptiles and birds, as well as many rare orchids, cactuses, bonsai trees and ornamental plants.
Website: https://saigonzoo.net/
When: Daily at 7:00 - 17:30
Where: 2 Nguyen Binh Khiem Streer, Ben Nghe, District 1
For Little Explorers
One of the best ways to see the city is on a traditional cyclo. Your guide will pedal you from local cafés and shops to architectural monuments and places of interest. There's plenty of different cyclo tours available in the city, and many of them can be tailored for families. It's a great way for inquisitive young minds to experience something that is as fun as it is fascinating.
During your stay at Sherwood Residence, talk to the team about organising a tour with a recommended guide or tour operator.
Fun in the Sun
From the giant 3000m2 wave pool to the more than 30 different watery slides and activities, there's nowhere better in Ho Chi Minh City to keep energetic kids entertained on a hot day than the Dam Sen Water Park. Allow at least half a day for your kids to try as many of the water games and rides as possible. Little kids will love the elephant and hippo fountains, while big kids will love the thrill of the Kamikaze water slide.
Website: https://www.damsenwaterpark.com.vn/
When: 09:00 – 18:00
Where: 03 Hoa Binh Ward 3, District 11