COMFORTS OF HOME FOR SHORT TERM STAYS IN HO CHI MINH CITY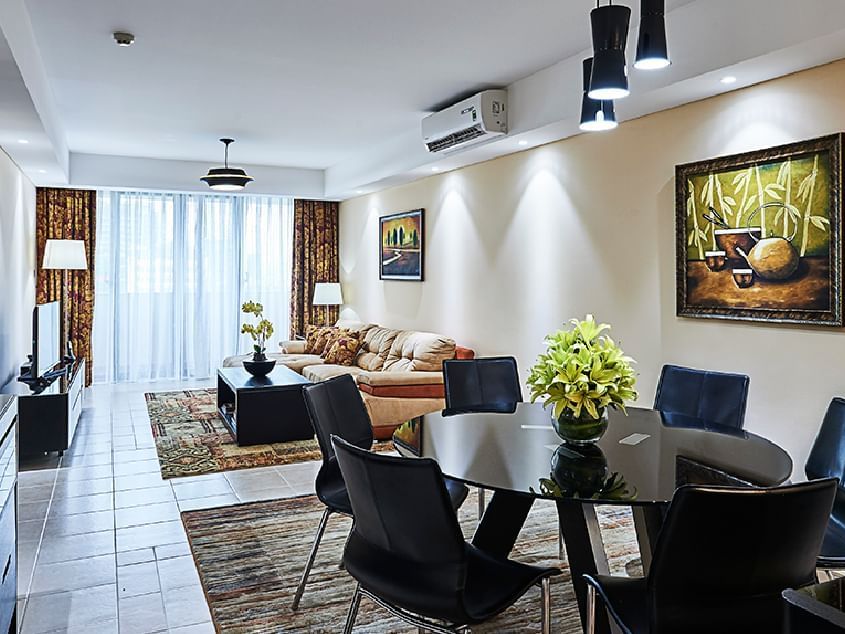 Are you looking for somewhere to stay on a short trip to Ho Chi Minh City? As any traveller will know, some hotels are geared towards long-haul journeys, while others are more suited for short-term trips. If you are interested in the latter, then you will no doubt be researching the plethora of hotel choices available to you. However, you should try to find one that not only matches your budget but gives you the most comfort and convenience to the city's sights.
One location that should be near the top of any list in terms of short-term rentals in Ho Chi Minh City is Sherwood Residence. One of the city's top family hotels for business & leisure travel. Here, you will find rooms suitable for both short-term and long-term stays , including two- and three-bedroom suites (available in both premier and executive forms) plus penthouse suites. Sherwood Residence boasts restaurant and bar facilities, a swimming pool, a fitness centre, a children's playroom, a business centre and even a mini cinema, thereby ensuring that even if your stay is short, you will find plenty of comfort.
On your travels it's important to choose an accommodation that provides convenient access to major transportation, dining, shopping and tourism centres of the city. Located just 5km from Tan Son Nhat International Airport, Sherwood Residence is located on major thoroughfares that lead directly to the airport. While the train station is just a few blocks away. In addition, coach tours can be arranged to pick up at the hotel. To quickly move around the city, Sherwood Residence offers a complimentary shuttles service to popular tourist destinations in District 1 including the Notre Dame Cathedral, Nguyen Hue Walking Street, and Ben Thanh Market.
And most importantly for any travels to Ho Chi Minh City are the must-see sites. Located at the heart of the city, Sherwood Residence is just moments away from some of the cities most famous destinations including the Notre Dame Cathedral, Ben Thanh Market, War Remnants Museum, Saigon Zoo and much more. In addition, taxis are always available at the hotel entrance to whisk you away to destinations outside District 1 and 3.
Everyone loves to experience the new cuisines when visiting a country, and Ho Chi Minh City offers some of the best food in Vietnam. However, at some point on the journey, one has cravings for something familiar. When this happens, guests at Sherwood Residence can avail the international menu at The Club Restaurant and Bar or in-room dining, or they can even hop over to the neighbourhood supermarket to pick up some ingredients to cook at the kitchen in their unit. Additionally, the city offers countless international and local dining choices from aromatic street food to high-end fine dining. Need a delivery? No problem, use one of the many food delivery services in Vietnam to ship to the hotel entrance for pickup.
Make the most of your stay in Ho Chi Minh City by choosing the right accommodation that offers you a great location, delicious dining options and conveniences to make your travels as memorable and comfortable as possible.