SAIGON HOTEL FOR BUSINESS TRAVEL WITH FAMILY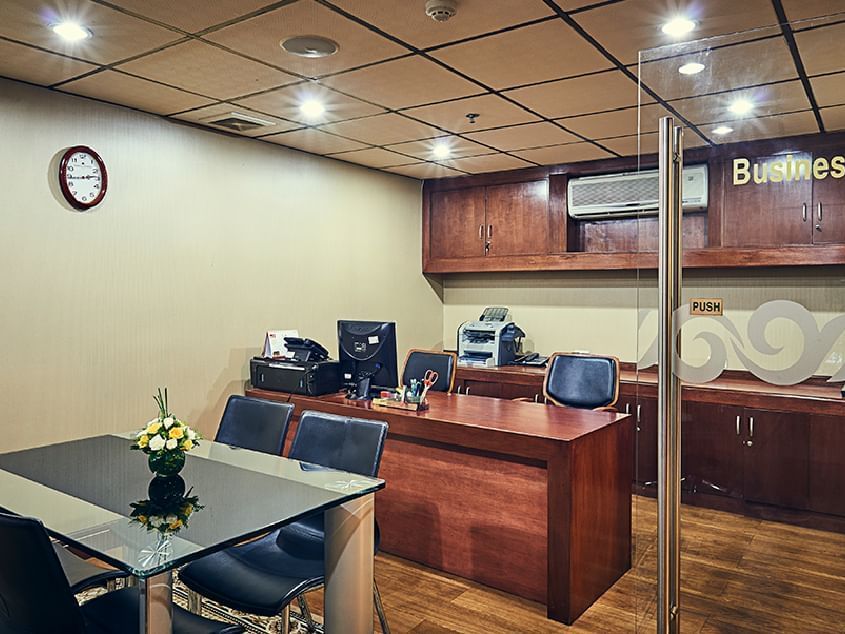 Business travel can be stressful, especially if you are spending time away from family. And sometimes you need to travel with family. You might want to bring the family along to explore the sights or keep you company, or you simply have no other option. Whatever the reason, finding the right family hotel in Saigon will ensure a smooth and successful business trip.
In-room comforts
For business trips with your family, look for accommodations with a range of rooms to accommodate you and your family. Whether you are travelling with your partner or your children, you want them to feel comfortable while you remain productive. That means separate rooms to give you space to work and a place to relax. It also means in-room internet to keep everyone connected.
You should also look for spacious rooms with some of the same comforts as home, including a kitchen to prepare meals. You should also look for in-room or on-site laundry machines. Having these things close at hand is especially important if you are staying in Ho Chi Minh City for several days or weeks.
Fun and entertainment
When you are in meetings or focusing on work, the best family-friendly business hotels have faclilities to keep your spouse or children entertained. These might include an on-site cinema, a library for a quiet afternoon with a good book, or a playroom with fun activities and toys.
On weekends and evenings, it is important to have balance. Family-friendly business hotels often have diverse recreational facilities and other amenities for you and your family to enjoy during your down time. Look for on-site restaurants with dishes the whole family can enjoy in a comfortable setting. Also, look for amenities to help you relax like a swimming pool or gym.
Location, location, location
Location is always important. Sherwood Residence is a great family hotel in Saigon located near attractions for families to enjoy during the day. These might include shopping and dining spots as well as historic and cultural attractions. Finding a hotel close to popular destination for day trips will keep your family happy while you focus on work.
Centrally located close to top attractions in Ho Chi Minh City, Sherwood Residence is a great family hotel in Saigon with superb business facilities. Alongside are fabulous amenities everyone can enjoy. Spacious family-friendly rooms include kitchens, laundry facilities, multiple bedrooms, and other perks to enjoy a relaxing stay. There is also high-speed internet for work and a large screen LCD TV with international channels for entertainment.
When you are in the business centre or meeting rooms or simply working at the in-room desk, your family can enjoy the hotel's premier facilities. From a swimming pool and fitness centre to the cinema and kids' playroom, there are plenty of things to keep your family entertained. There are also mouth-watering dining options, including The Club Restaurant and Bar within the property and Café Central Villa Pasteur just across the street.